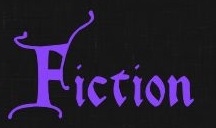 Our current available titles are listed below.
(For a full list of our published books, including those released through our imprints, please visit our facebook page).
vdp02...
No Meaning Beyond Itself

..by Hyacinthe L. Raven..The book that started it all; VDP's celebrated first work! An experimental short story about an everyday Christ, laden with hints of L'Absurde.


vdp40...
The Main Squeeze

..by Jeff Johnson..The story of a man's compelling moral quest for innocence through a contemporary wasteland of casual sex, drugs, and violence. His desire for truth outside tradition, education, cunning, or ambition---trusting only his hedonistic, ecstatic, gut-level aesthetics---transforms his peculiar voyeuristic slumming into an existential search for meaning.... Trade paperback.



---